Lunch Counter

---
Nothing beats an old fashioned lunch counter.
Illichmann's lunch counter is our restaurant / bakery that serves up European favorites as well as Canadian classics.

Grab one of our hot & ready entrees or one of our famous sandwiches with house-made deli meats. Always fast and affordable. It doesn't get any better than this!
What We Offer

Daily Features
Join us for lunch with these Illichmann's classics. Always fresh. Always tasty!
---
| | | |
| --- | --- | --- |
| Roast Beef, Mashed Potato, Veggies & Gravy | | $12.99 |
| Soup & Sandwich |   | $11.49 |
| 5 Perogies & A Smokie | | $6.69 |
Schnitzel, Mashed Potato, Veggies & Gravy
  $11.49
Soup & Bun
$5.30
Chili & Bun
$9.79
Weekly Specials
Every day we feature a different lunch special.
Join us for our famous
Schnitzel Fest
on Fridays or check out the rest of the week's mouth watering selections.
---
Monday

Meatball Dinner with Mashed Potato Veggie Gravy

$12.19

Tuesday

Chicken Dinner
With Mashed Potato
Veggie and Gravy

$8.99

Wednesday

Flatbread Pizza

$6.60
Thursday

Beef Burger Served on a Kaiser with Mayo Mustard Ketchup Lettuce Tomatoes Onions and Pickles

$6.99

Friday

Choose from: Chicken or Pork Schnitzel. Mashed Potatoes or German Spaztle. House Made Red Cabbage, Sauerkraut or Mixed Vegetables. Top with Regular or Mushroom Gravy. Szegediner Goulash or Curry Wurst

$13.49

Saturday

Perogie Casserole & Cabbage Roll

$9.89
Call ahead for Take-Out orders
Hot Lunch Features
Everyday we offer these classic lunch entree options to tame your hunger.
Come in and grab one on the go as these are ready in minutes!
---
Chicken Strips
Roast Beef
Pulled Pork
Meat Pies
Small Soup
Schnitzel
Bavarian Meatloaf
Mashed Potato
Tater Tots
Med Soup
Steamed Veggies
German Gravy
Perogies
Smokie On Bun
Large Soup
Bavarian Smokies
House Chili
5 Daily Soups
Deli Sandwiches
We build amazing deli style sandwiches to order with our house-made specialty meats.
You have a choice of fresh breads; White or Brown Sub Buns, White or Brown Kaisers, Semmel, Flax Seed Buns or Ciabatta buns.
Or choose Regular, Whole Wheat, Sun Dried Tomato or Spinach Wraps.
Topping Choices
---
Monterey Jack
Cheddar Cheese
Regular Mayo
Chipotle Mayo
Red Pepper Mayo
Ranch
Mustard
Honey Mustard
Dijon Mustard
Lettuce
Banana Peppers
Tomatoes
Olives
Green
Peppers
Cucumbers
Onions
Dill
Pickles
Salt & Pepper
---
Sandwich Selection
Egg Salad
Tuna Salad
Club
House
Veggie
Beef Dip
Pulled Pork & Slaw
Montreal
Smoked Beef
Ham & Salami
Reuben
Roast Beef
Chicken or Pork
Schnitzel
BBQ Pork
Meatloaf
Cold Cut
Turkey
Ham
Salami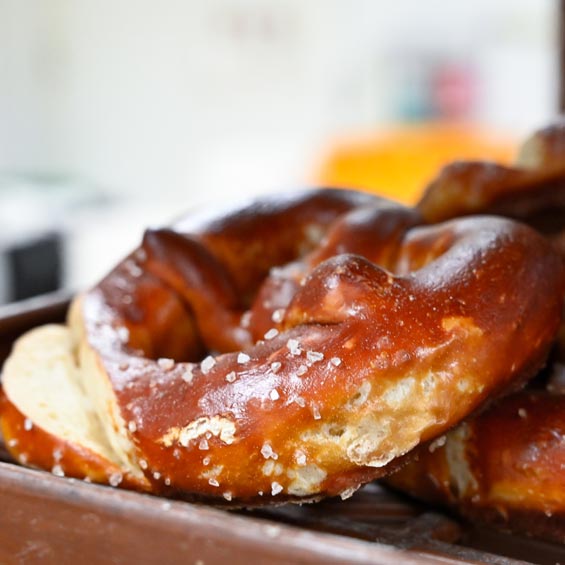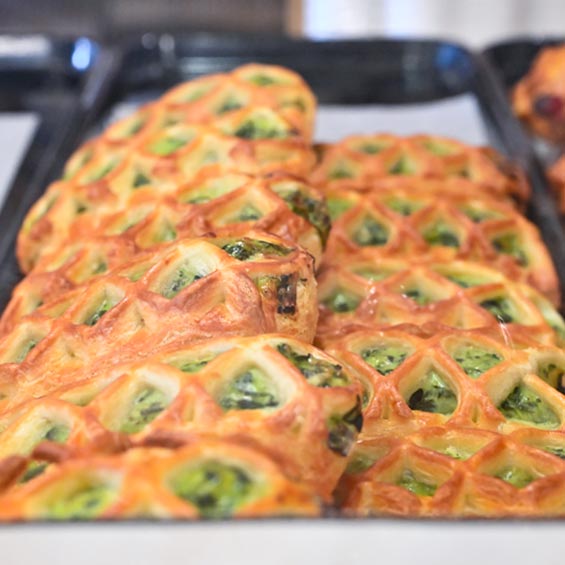 Looking for dinner tonight?
Check out our amazing house-made meats and sausages